As lots of rumours have emerged regarding June Rumours & may be for July too, I have created this thread.  
1. June Breeding - Peacock, Chameleon & Panda
Event plant : Black lotus
Event Drop :  Hairpin 
Mill  Item : Hair clip (buckle).  
There will definitely be a creeper to be won. 
 There will be 5 missions in the cooperative. Each of them has 4 tasks (except the third mission, which consists of three tasks).
2. Football Event 
Event crop : Flag Flower
Drop : Sticks/Poles
Mill : 2 types of flags - Decorative flag & Crazy or Fanatic Flag.
We will get a cloud row & 5 Giver Items.
For previous FAQ/source for below picture  - http://www.bigpoint.com/farmerama/board/index.php?threads/football-fever.27712/
3. Summer Calendar
In this I think we can win a Train which will give us Party Spins.
4. Wonder Stables - Octopus & Tiger upgrade (Yellow & Orange pens)
Along with this a FSQ will be introduced named 'Circus'.
5. Compound Event titled 'Coral Reef Facination' or 'Charm of Coral Reef' - But this will be played in Bahamarama & will be titled somewhat like  'Coral Reef Facination' or 'Charm of Coral Reef'
Below is the picture of previous compound event.

 
Ozzy wants to get Pearls to make charming pearl necklace. The oyster is willing to give its pearls. But Ozzy is too shy to collect them. So help him collect the pearls. Help him accomplish the task and make great treasures. 

Event Plant : Blue Star
Event Drops : Pearl 
Mill Product : Glittering Blue Pearl 

There are 4 crystal clear décor and cloud shapes, all true. 

6.  The April Fools items - Pet & EP Giver will be for sale. You can buy it. Pet will be 'Rat from Heaven'. It will give every 40 hours,  5% higher drop chances for 1 hour and add 7200 EP or TEP. The EP giver item will will be 'Cyber-Worm' - it will give you  5500 EP or TEP   and one crate of haystacks every 23 hours! 
7.  Training Event - 2 event crops, watering can will be the drop. We will have a cloud row to win.
8. 100 new levels for the main farm are going to be introduced into the game. & 7 new crops are being introduced - Beetroot, Milka abyssinia, Yellow Beet, Red wheat , Brussels sprouts, Horse radish, Khorasan Wheat
And 4 new FSQs - 2 with 4 tasks and 2 with 5 tasks
9. Another Baha expansion with 3 new crops - Corriander, candyleaf and Asian Basil. New pet: Dolphin. New recipe - Herbal Mask.
10. 4 new trees
- Southern Judas 
- Mexican Cypress/[size=15][size=15]Mexican Swamp Creek 
- Elm 
- Jack Fruit 
[/size][/size]

Mexican Swamp Creek 



Elm Tree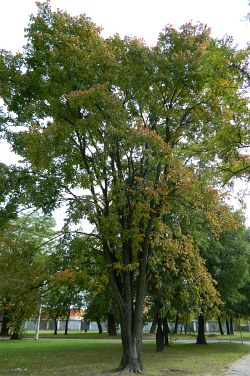 Jack Fruit 


Southern Judas 
11. Labyrinth/Maze Event
Event crop : Compass Flower
Whether 'Maps' will be drops or mill products is not known yet.
Source for the picture below & Previous FAQ of the event can be seen here - 
 http://www.bigpoint.com/farmerama/board/index.php?threads/the-great-maze-mystery.29216/


12. Dice Event 
Previous FAQ & Source for picture
http://www.bigpoint.com/farmerama/board/index.php?threads/snake-eyes.30330/#post-187279
13. Temple Monkey Day or the Totem Event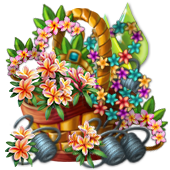 Get ready for Temple Monkey Day! 
Plant the plumeria in BAHAMARAMA and collect the tiaras and ropes during harvest. 
Look at the mill to produce tiaras and garlands of flowers . 
You need them to create totems ! 
Totems? Yes! 8 dance teams need your help in building totems. 
First, choose the material - everyone has different needs and gives different rewards - and then get to work. 
You can change the material as long as you have not yet provided any items needed to create a totem!
Each totem requires five tasks. Finalize everything and win prizes! 
Again, check the requirements here and quickly deliver the items by clicking the button. 
When both totems of a particular dance group are made, you can go to the next band and let it impress Shur-Pans with your dance. 
Are all totems ready? Perfect! 
Temple Monkeys Day was a huge success. 
You have won all the top prizes. Use them!

14. New Farm Wheel Party Spin Prize.
http://www.bigpoint.com/farmerama/board/index.php?threads/may-rumours.31871/page-2#post-198380
http://fansitefarmerama.blogspot.in/2018/05/pairando-no-ar.html
http://pl.bigpoint.com/farmerama/board/index.php?threads/zgaduj-zgadula-co-pokazała-dziś-kula.49761/page-1070#post-1786377
http://hu.bigpoint.com/farmerama/board/index.php?threads/pletykagang-ahol-j%C3%B3n%C3%A1sn%C3%A9-is-szabadon-sz%C3%A1rnyra-kelhet.14377/page-960#post-864369

12ss12

&nbsp




Posts

: 1124


Likes

: 2813



Hello, Farmers! 

During today's fairly long break in the game, we have followed the news and we are in a hurry to share them with you.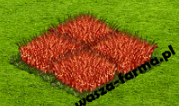 Today we have more graphics and animations than in previous gossip :) 

Here are the animations of the previously mentioned new plants: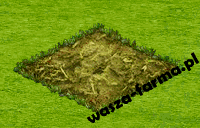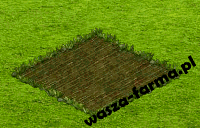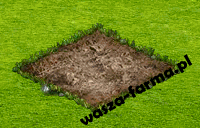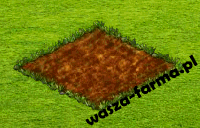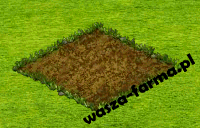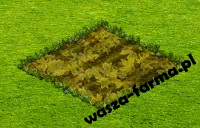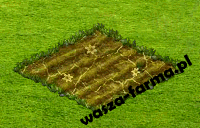 However, after the new plants appeared also names of plants that we already know from the past:
Chives, Yellow peas, Flax, Orange violet, Reed, Orange dahlia , Red basil, Chickpeas, Buckwheat, Aster alpine, Crimson, Moroccan mint, Poinsettia, Cubic watermelon, Rainbow corn, Morning flower, Red orchid], Cubic pumpkin, Mega radish, Foxglove, Flowers-trap, Poison ivy, Blue violet, Cardamom , Aniseek, White Violet, Rainbow Fern.
Why are these names appearing now? Perhaps the producers did not intend to invent new plants for higher levels and decided that they would benefit from the existing ones? Or maybe there is another plan of the game producer about them? 

Animation of the octopus pool: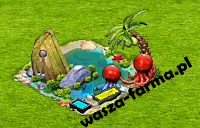 Fascinating coral reef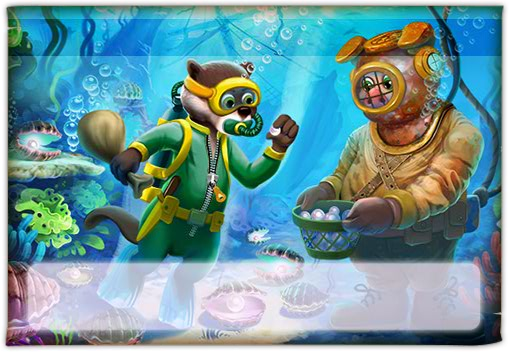 Ozzy Wydra is going to fish for pearls! Grudging mussels will gladly give their treasures, but Ozzy is too shy. Help him get great treasures! 

Plant: 
Blue star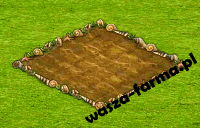 . The pearl will be a pearl and the product from the mill "Amazing blue pearl" . Names of items: Scrambled mussel, Little adventure on the beach, Fisherman of pearls Ozzy, Fishermen of pearls. 

Farmsteads from the past at the Fortune Farmers' Wheel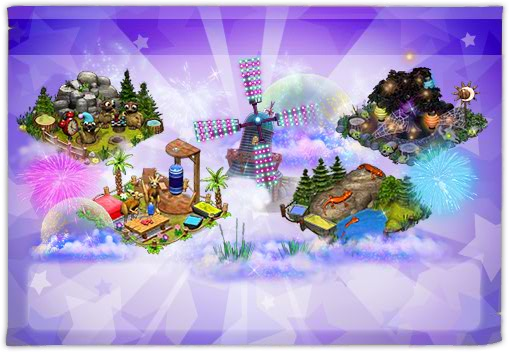 The Farmers' Wheel of Fortune flashed with lights! Go to him to not miss the chance to win farms and workshops from the past, such as a fox farm, a boxing glove factory or a salamander pit! 

New mission: "Moon shudders"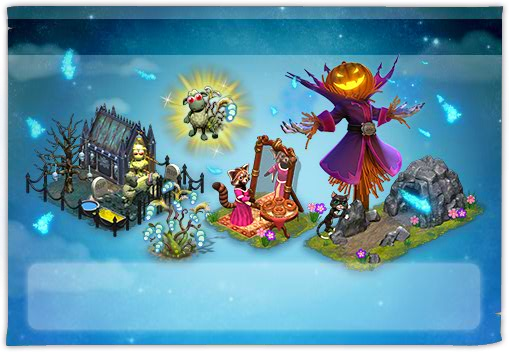 Strange things happen lately at nights. Strange bleating makes you tremble the whole world of the full moon - check what causes confusion and win mysterious prizes! 

The mission will consist of four tasks. 
1. Mysterious horror creeps through the woods. A horror so horrible that even a mud monster, the creation of the night, seeks shelter among the toothy tomatoes, squealing and trembling like the most lost of lost souls. 
2."Buu-aaa!" The forest trembles from bleating. It sounds so horrible that the bush-stare covers its eyes with leaves and pretends to be a stone, while the nightmare pumpkins are chattering with their teeth! 
3. Finally, horror reveals: OWCE-ZOMBIE! A whole herd of woolen undead staggers across the forest, bleating and drooling. Light hatchery grow out of their heads, and spotted horror pierces their fur like disease. 
4. Well, now sheep-zombies are dancing and singing. Some of them are quite neatly jumping over gravestones or are swinging over the clearing, they stick to the branches of the jellyfish willow. Very strange. Sheep-zombies? You can almost believe that ...

The following graphic will appear with the introduction of four new missions related to the introduction of additional levels and plants - about which we wrote some time ago.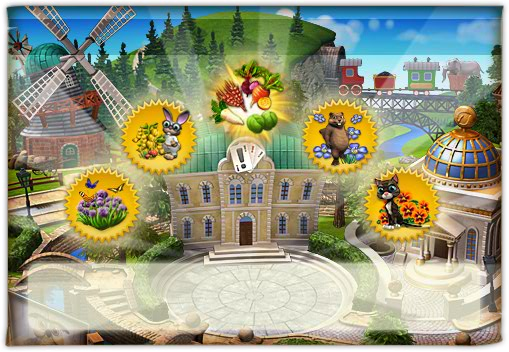 Promotion - items from April Fools!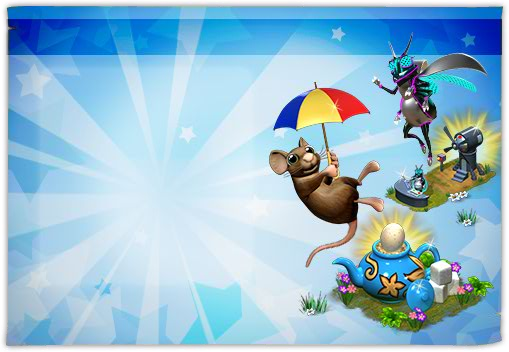 This is not a joke! Your favorite "insect" items just got to the store. Welcome the rat from heaven (pet) and cyber-worm (decorative item) - both will give you great bonuses. Do not miss the chance and enjoy the April Fool's Day all year! 
Have you always dreamed about a rat from the sky and a cyber-worm? They are available in the store! 

Offer - higher level packages.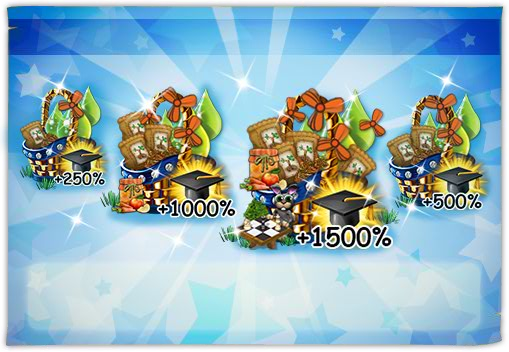 Do you already know about new farm levels? With these packages, you can reach a higher level with wind speed! Do not miss the time-limited offer and buy them while you can!
Start the hooves on new farm levels thanks to these fantastic packages!


12ss12

&nbsp




Posts

: 1124


Likes

: 2813



Hello, Farmers! 

Recently, we have a lot of information about what awaits us in the future. Some people are happy and others complain that there are too many events and there is no time to restock the barn. 
I personally stand in the middle of these agonies, because if I do not have time, I give up the event. I guess it's better as there are more and you can choose what you like rather than have to choose from ... However, there is a lot of truth in the fact that in old times the event waited and then it had a much better "taste" than now when there is a glut.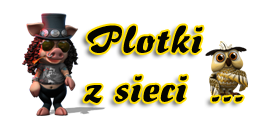 We can discuss and express our opinion, but the decisions belong to the producers of the game. Our role is to provide you with information about Farmerama and we try to do it as faithfully as we can. 
Therefore, I invite you to the next news and graphics.Here we wrote about the dark event and you will find more graphics. In turn, here we wrote about new plants, so we invite you to view the graphics of new crops. 

Soon, once again we will have the opportunity to make tasty cocktails at the Frappé Olé event ! . 

The door of the bar with milkshakes is open again! Together with the cows Bertha, Bessa and Bella, build pipelines and make delicious cocktails. Have fun and enjoy sweet prizes! 
Strawberry, vanilla, chocolate - Bessy, Bella and Berta know how to make delicious cocktails. Catch the baskets and take part in the equally delicious Frappé Olé event!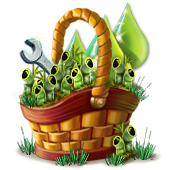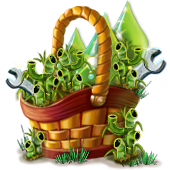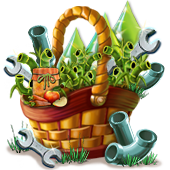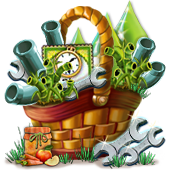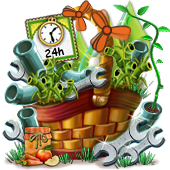 Itemes: 

Bar with milkshakes. 




Thirsty toddler. 




Monkey madness


 

_____________________________________________________________________________ 

The following graphics promise the best packages for players in terms of content. We suspect that the enthusiasm will pass us quickly as well as we will know their prices.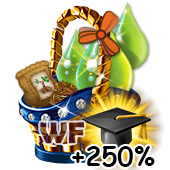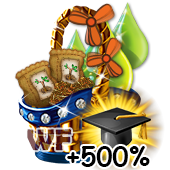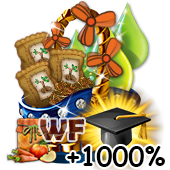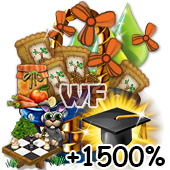 Item available after purchase of the most expensive package: 

Sore loser



 

_____________________________________________________________________________ 

Event baskets that we have already written here. . associated with Ozzy's fascination with the coral reef.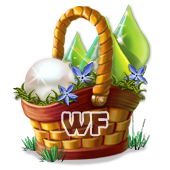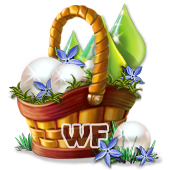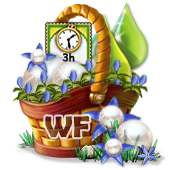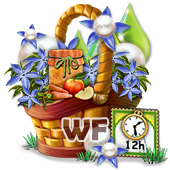 _____________________________________________________________________________ 

And at the end of the baskets for the event where we will train (but who or what it will turn out to be).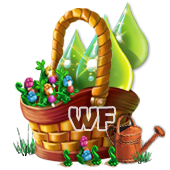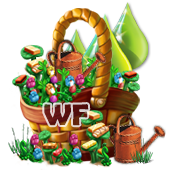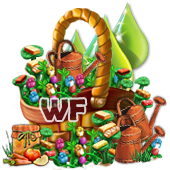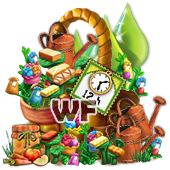 As soon as we know more details, you will definitely find out about them. Meanwhile, you have to go harvest crops from the field :)

12ss12

&nbsp




Posts

: 1124


Likes

: 2813



Great info! Thanks so much!

Farm name: Will*O*Wisp
Forum name:  Willow


Will*O*Wisp

&nbsp




Posts

: 575


Likes

: 1265



Thanks so much
12ss12
!!!!
You keep us so well informed!!!
I am particulary happy about the new levels on main, the coral reef event(we've waited a very longtime for that...even if it's just an event). The octopus looks like fun!!!


Brookeham

&nbsp




Posts

: 964


Likes

: 2360



---
Permissions in this forum:
You
cannot
reply to topics in this forum